STUDENT STORAGE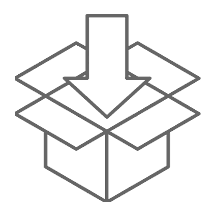 YOU PACK
Box's supplied and delivered.

Simply pack your items.

Use your own boxs or suitcases.
WE STORE
Purpose built storage facility.

Free insurance.

Cheapest guaranteed.
WE COLLECT
Book your collection date.

We do all the lifting and loading.

We take your items safely to storage.
WE DELIVER
Door to door collection & delivery.

We do all the lifting.

Nice and easy.
Simple, safe & flexible. You pack we do the rest.
STEP 1
Order your chosen box package and we will deliver the empty boxes to you to start packing. We store anything like bikes, furniture and suitcases not just boxes!
STEP 3
Once the return date is known call or email with 5 days notice and we will come again at a given time and deliver your items back to your new address. We do all the lifting and loading on return and will deliver the items to your bedroom.
STEP 2
Once the pick up date is know give us a call or email to book in and we will do the rest. Coming along at a given time to collect your items and take them to storage. We do all the lifting and loading collecting the items from your bedroom.
QUESTIONS?